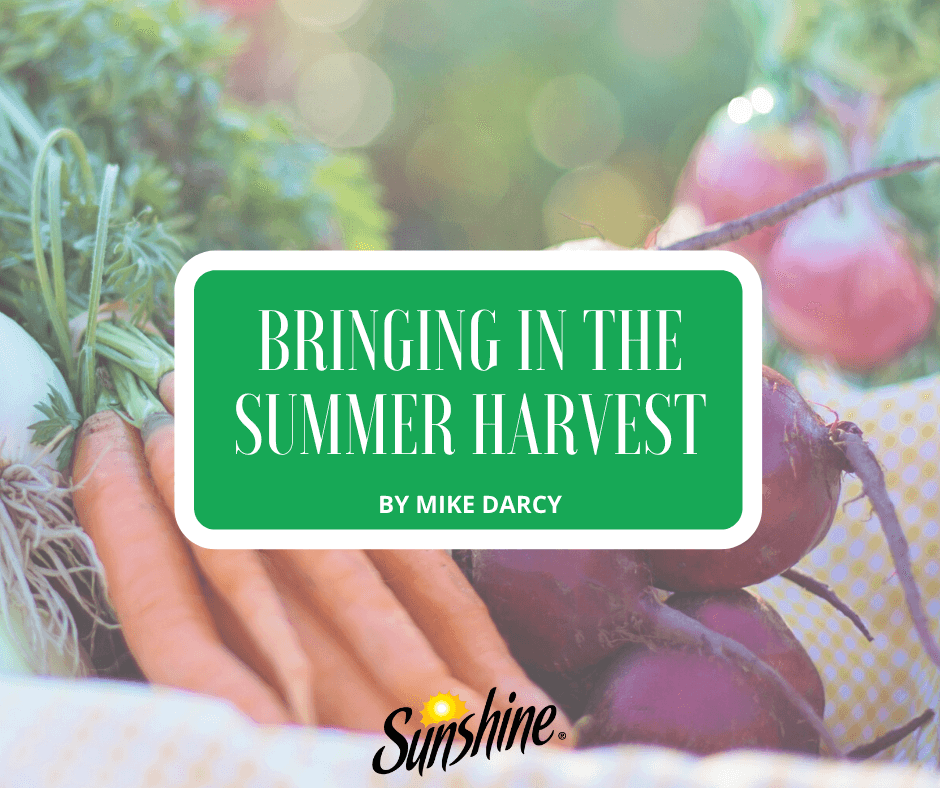 The summer harvest has certainly arrived here in the Pacific Northwest. With our very dry and hot summer, many fruits and vegetables have ripened several weeks earlier than the norm. I have heard from many gardeners that they are harvesting heirloom tomatoes that usually do not ripen until mid to late August. Those vegetables that love the heat, and have adequate moisture, are thriving with this weather. Beans, melons, squash, and other heat-loving vegetables seem to be producing bumper yields. I had a listener call me last week on my radio program to report that her pumpkins were bright orange and looked like they were ready to be harvested. She said it looked like Halloween!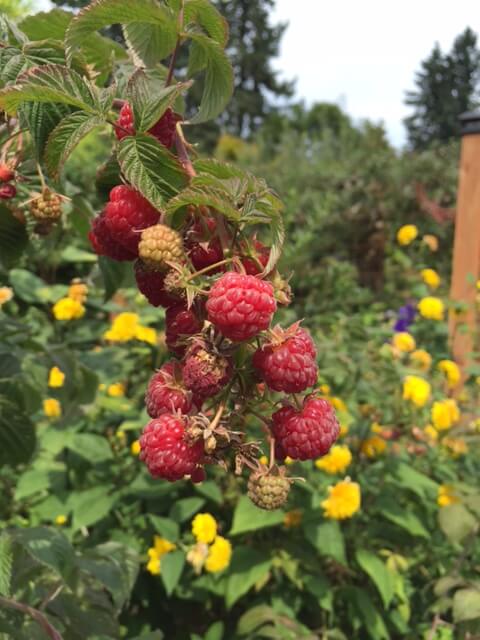 Tomatoes
Often, I will caution gardeners about planting some of the large beefsteak tomatoes or other late-ripening varieties because if we have a cool and early season fall, they may not ripen. That has not been an issue this year. Last week two listeners reported that some of the heirloom tomatoes they harvested in late July were varieties such as 'Azoychka', 'Black Krim', 'Brandywine', 'Brandy Boy' and 'Cherokee Purple'. Another listener sent a photo of his Roma 'San Marzano' with the notation that they were as big as red bell peppers. They also had the added benefit of organic-rich Black Gold Garden Soil to encourage their success.
In my own garden, I have a very small tomato with small fruits that have proven to be ideal for growing in a pot on our deck. It is called 'Red Robin' and even though the plant is small, it has been loaded with tomatoes for several weeks. This is the first year that I have planted it, and I would recommend it for someone with very limited space. I also have some of the Indigo™ series from Oregon State with fruits that turn purple (high in anthocyanins) and then red when ripe. (Click here to learn more about growing great tomatoes.)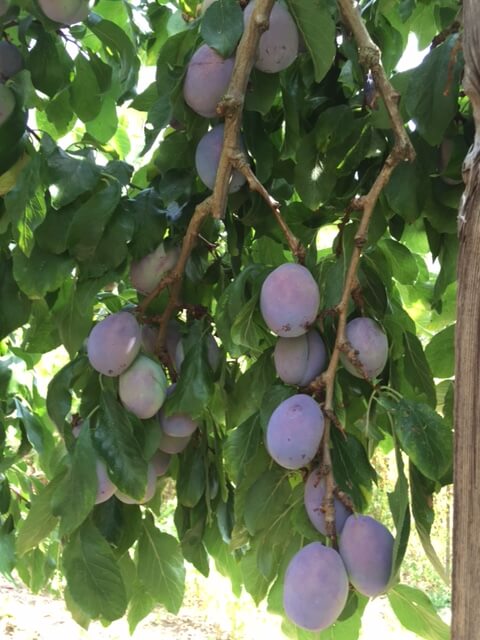 Fruits
Asian pears seem to be in abundance this summer. I recently visited a garden with several trees, and they were all loaded with fruit, much of it ripening now. This same garden had crops of plums so heavy on the branches that some limbs were cracking.
We often think of raspberries as early summer crops, though many varieties produce in June. However, everbearing varieties are ideal for a late summer crop. The raspberry 'Summit' is excellent for producing a good crop in the spring and a repeat crop in fall. They are excellent tasting too and manageable for row planting. If you have abundant space, consider the thornless blackberry 'Triple Crown'. I say « abundant space » because this plant can have canes reaching 15 ft in one season. The berries are now just beginning to turn black and will be ready for picking shortly.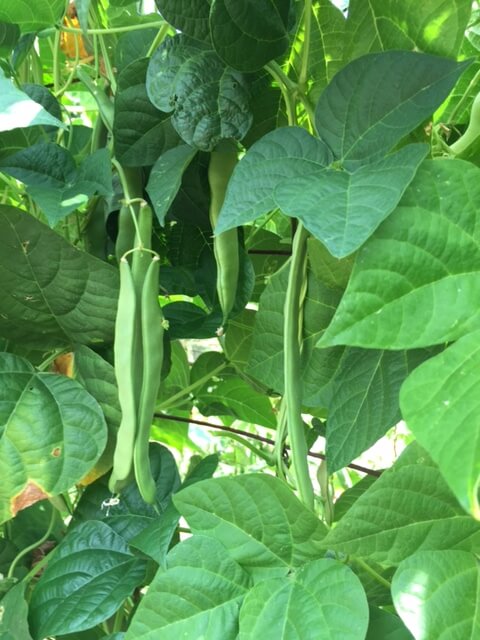 Beans
Beans are well known in the summer vegetable garden. They are easy to start from seed and make a great plant for young children to grow as an introduction to gardening. The seeds are large, for easy handling by little hands, and they germinate quickly and grow fast. I like the Romano types which have pods that are somewhat flattened with a rich bean flavor. (Click here to learn how to successfully grow beans.)
When planting any vegetable or fruit-producing plant, be sure to plant something that you like. Then take a moment to consider what you will do with excess production. A row of beans can produce far more than most families can eat. Many large-scale gardeners will have a small food dryer, which is another good way to preserve your yields. When there is excess, check in with a local food bank as fresh produce is almost always welcome.
This is such a great time of year to be eating fresh produce that we and/or our neighbors have grown. A tomato picked fresh from the plant is nearly impossible to imitate from a store-bought one. Check with your neighbors and see what they are growing and what they might appreciate receiving. As I was leaving a garden visit last week, the owner came out and told me they had a new rule on visitors. One could not leave without taking a zucchini!